6 tags
Save the date!
Hay Group's annual International Conference - our signature global business event is coming up on November 27 and 28, 2013. We invite you to Shanghai to experience the event this year.  Stay with us for more details!  
5 tags
"The social life of ideas Representing 'how things are done', organizational..."
– http://slidesha.re/17k6AGI
6 tags
"Talent Q's Dimensions and Elements were developed by Roger Holdsworth, a pioneer..."
– http://bit.ly/18nvyBf
3 tags
5 tags
Coercive style of leadership threatens to erode...
Global business leaders are over-reliant on a single leadership style, demotivating employees and holding back organizational performance as a result, according to new research from global management consultancy, Hay Group. The study is based on an analysis of Hay Group's Styles and Climate data, covering 95,000 leaders in over 2,200 organizations across the world. The study finds that while...
4 tags
7 tags
Something new under the sun →
 In an uncertain and uneven global business environment experiencing complex realignments driven by powerful trends in markets, demographics, attitudes and technology, everyone agrees that companies must innovate to survive. But how? The results of Hay Group's 2011 Best Companies for Leadership (BCL) study reveal specific organizational practices that market leaders have adopted to support...
5 tags
The accountable organization
Accountability is not something new, but it is something that organizations don't always do a good job at. Hay Group has years of experience in doing this - we know jobs, we know capabilities, we know accountability.   Essentially, accountability is about improving the effectiveness of your organization and building a solid foundation to achieve and sustain high performance. It is NOT about...
2 tags
Financial Services: Industry at a crossroads
Goldman Sachs. HSBC. American Express. Citigroup. JP Morgan Chase. Over the years, these and other blue-chip financial services companies have earned a place among the top 20 Best Companies for Leadership. In fact, there has been at least one financial services company among the top 20 every year Hay Group has conducted the study – until this year. That may not be entirely surprising. Firms...
7 tags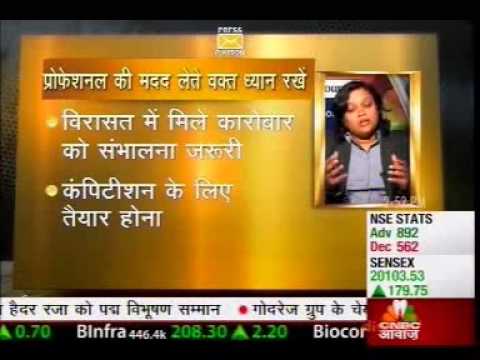 2 tags
Managing in uncertain times
As our recent research on India's Most Admired Companies, prepared in collaboration with FORTUNE magazine in India, proved – size does not matter anymore. The Most Admired Companies are those that go beyond the metric of financial soundness, to focus on a more comprehensive approach involving quality, talent management, leadership, innovation, and CSR. As we delved further into this aspect, we...
2 tags
The Inorganic Route to Success
We see a greater push towards M&As in India Inc., with not only deals by majors, but also other domestic players opting for the inorganic route. As India shifts gear to explore the opportunities presented by the global economy, this will generate greater foreign investment into India over the next decade and significantly more Indian-driven M&A activity. Many mid-sized companies in India,...
1 tag
To 'Professionalize' or not to 'Professionalize'
In my daily work interactions with owners of family-owned businesses, we keep coming back to one challenge – the dilemma of 'professionalization'. Professionalization could mean introducing professional management practices and systems, or the decision to bring professionals into the business – my focus here is on the latter and the five challenges it presents to owners. 01.  When is the right...
1 tag
Engaged, but not enabled?
The idea of dealing with something as neatly bounded as a 'business strategy' certainly has its obvious attractions. Alas, strategies don't achieve results; people do! No strategy can work unless the organization has the right people, with the right skills, in the right roles, motivated in the right way, and supported by the right leaders. Especially today, when lean and mean organizations are...
25 tags
Winners and Losers in the M&A Game
The global economic meltdown has radically changed the deal landscape. Research findings from Hay Group reveal that there are several critical success factors for all executives to keep in mind which make the difference between winning and losing in the M&A game. Whilst the collapse of debt-fuelled financing put the brakes on M&A activity, the virtual disappearance of private equity...
25 tags
Learning Styles : One Style Doesn't Fit All
To try and motivate someone by saying, 'go and read this book', when they don't learn that way, is going to be as frustrating for them as it is for you. Especially when you find out later that they can't do what you expected the book to teach them. However, if you recognize that they need to watch you do something to learn how to do it, then you will organize your time differently to achieve...
25 tags
Aligning Culture and Strategy
As Israel Berman, head of Hay Group in Europe, said in his opening remarks at this year's Hay Group International Conference in Berlin, what differentiates the best companies from the rest is a powerful corporate culture that drives great performance, enabling teams and individuals to realise their strategy and their own potential. Culture drives performance through three channels, explained Hay...
30 tags
The Changing Face of Reward
The changing face of reward examines how the business drivers of reward are changing due to the impact of the global downturn and other macroeconomic trends in the global economy. The study is based on face-to-face interviews with senior HR specialists from over 230 companies in 29 countries, which collectively manage more than 4.7 million people and generate annual revenue streams of...
30 tags
Top Executives Compensation Report 2012-13
New Delhi/Mumbai, December 4, 2012: Hay Group, global management consultancy, today released the annual Top Executives Compensation Report 2012-13, revealing that the compensation of CEOs and their top executives is set to increase by a modest 9 per cent & 9.4 per cent respectively in the coming year. This exhibits a dip from the double-digit growth witnessed in previous years. The Top...
24 tags
High Potential Employees
Nothing stays the same–ever–and your current leaders won't be around forever. So who are the people who will lead your organization in the future? Having identified them, how do you develop and retain them? Which critical activities will provide the right experience for the fastest growth and development?  High Potential Employees from Hay Group India
26 tags
Talent Q Factsheet
Talent Q Dimensions and Elements are unique, online, work-focused psychometric assessments for assessing large talent pools. Developed by Roger Holdsworth, a pioneer in the field, they measure personality and ability using the latest adaptive testing technology. Talent Q assessments gather data quickly, efficiently and with minimum investment. And they report in ways which can inform a range of...
26 tags
Predicting Sales Performance
Talent Q's Dimensions provides a cost-effective way to measure the capability of sales staff, especially when assessing large numbers in revenue-critical roles. Selecting the best :  Two recent studies demonstrate the contribution that a carefully chosen personality test can make to the tricky business of predicting performance – especially when in-depth assessments of behavior are too difficult...
27 tags
Potential - For What?
CEOs at the world's most successful companies know that they can only safeguard their business's competitive future if they have the right leaders to develop and implement their strategy. While CEOs know they can also hire external candidates, they also know that the track record of outside hires can be very unpredictable. CEOs and HR Directors from those organizations seen as best by their peers...
26 tags
Identify your future stars
Future winners are investing in the right leaders today. As in past recessions margins are being cut, costs pushed down, currencies are shifting – and future winning organisations are starting to reposition themselves. These winners invariably see the writing on the wall first, take advantage of market movements and realign their resources to where they can make most money. This is the message...
24 tags
Generational transitions: acknowledge them! - By...
Generational transitions are landmark events in a family-owned business' (FOB's) lifecycle. It nearly always takes an epic infusion of time, discussion, and emotion to find a point of intersection between the soaring visions of the founding first generation and an achievable reality for the following generation. In my experience, these factors interplay to often create disruptive tensions that...
22 tags
The flight into deviance
An organisation can be destroyed by its own culture. There's the slow route to decline, where outmoded assumptions and practices render it increasingly uncompetitive – a dinosaur which just doesn't 'get it'. But there's also a swift route to catastrophe. In these circumstances, institutional collusion in interpreting key facts leads to pervasive managerial delinquency. We've seen it in the...
25 tags
Inventory of Leadership Styles
What do effective leaders do? Do they berate, cajole and plead? Do they collude, or do they simply lead by example? The truth is that they probably use a variety of different techniques to get the best out of people. Hay Group research shows that the most effective leaders use a collection of distinct leadership styles – each in the right measure, at just the right time. The ability to combine...
26 tags
Leadership in a Global Workplace
Bob Geldof 's achievements suggest that he might have a lot to teach us about how to achieve goals through new leadership techniques. After all, here is someone who assembled one of the biggest pop concerts in history and – as a result – the way we think about Africa, poverty, fund-raising and the way rich and poor nations live alongside each other has never been the same since.  He did it by...
30 tags
Culture Transformation
The concept of organizational culture is highly appealing to business leaders. Indeed, many globally admired companies credit their success to their unique organization cultures. Representing 'how things are done', organizational cultures are important drivers of employee behavior, particularly when employees must be relied upon to act on their own initiative in a way that is consistent with the...
27 tags
Emotion Intelligence Factsheet
Emotional Intelligence helps you measure and develop high performance behaviors. Hay Group's research, in partnership with Daniel Goleman and Richard Boyatzis, continues to demonstrate that emotional and social intelligence differentiates outstanding performers from average employees. Emotional Intelligence (EI) helps you measure and develop these star qualities in your employees. It uses the...
30 tags
Leadership That Gets Results
Ask any group of businesspeople the question "What do effective leaders do?" and you'll hear a sweep of answers. Leaders set strategy; they motivate; they create a mission; they build a culture. Then ask "What should leaders do?" If the group is seasoned, you'll likely hear one response: the leader's singular job is to get results. But how? The mystery of what leaders can and ought to do in order...
29 tags
Why being clever Isn't enough?
These days we can take a good level of technical knowledge and intellectual ability in a given job for granted. These are qualities related to our IQ. Our Emotional Quotient (EQ) measures personal qualities such as empathy, adaptability and persuasiveness. These qualities are becoming more and more important in a world fragmented by technology and changing work structures. How important? We reckon...
24 tags
Leadership for tomorrow: Once more, with feeling
Emotional intelligence is "the capacity for recognising our own feelings and those of others, for motivating ourselves and for managing emotions effectively in ourselves and others." This has been misconstrued by some as a requirement to become 'warm and fuzzy' at the expense of  having a hard-nosed business sense. But emotionally intelligent leadership is not about unfaltering 'niceness', nor is...
29 tags
Getting Engaged
Organizations are emerging from recession into a tougher, more cost-conscious and performance-oriented world. It is clear that a return to 'business as usual' is unlikely. Indeed, the new mantra is 'do more with less'. Firms are lean, and, if not exactly mean, concentrating their effort and investment on those activities that will deliver the greatest returns.  At a time when both financial and...
30 tags
Emotional Intelligence : Leadership Prescription...
Goleman's book had all the earmarks of a classic fad: a bestseller featuring ideas and concepts borrowed from outside the business world; articles and follow-ups in dozens of professional magazines, including the Harvard Business Review; seminars at scores of professional meetings and conventions; and serious discussions in hundreds of executive suites and HR departments across the country and...
30 tags
Enemy of Engagement
There are a lot of frustrated people in most workplaces today. We're not talking about the incorrigible office grump or the permanently unmotivated slacker. Instead, we're referring to dedicated and valued workers who are being prevented from achieving their peak potential by organizational obstacles. Better enabling these employees to succeed represents an untapped avenue for radically...
30 tags
Outsourcing : A Business Imperative for the Power...
The power sector is going through a huge wave of change after electricity became a business post enactment of Electricity Act 2003. New areas for business were identified and the entire transformation challenged the existing HR systems in power generating organizations. The business managed by Engineers called for specialized knowledge and skill in finance, Commercial operations thus threw up the...
28 tags
Engaging and enabling employees for success
Many employees are well motivated. They want to provide quality service to their customers but are hindered by weak systems, heavy bureaucracy and conflicting pressures. Organizations can function on this motivation alone, at least in the short term. But if employees lack the support and business processes to get their jobs done, they can 'burn out' from the effort of just trying to do a decent...
25 tags
Happiness Index
How can family businesses break the third generation jinx? The first generation builds, the second expands and the third destroys. This is the universally acknowledged phenomenon that few family-owned businesses (FOBs) survive beyond the third generation. In the typical evolution of FOBs, they start from the Controlling Owner stage to the Sibling Partnerships stage and finally, to the Cousin...
30 tags
Benefits and Compensations
The impact of the Arab Spring has led to several announcements by governments regarding increases in pay and allowances for their national population, mainly in the public sector. From a recent 'Hay Group Middle East Flash Survey', c. a third of the organizations surveyed in the Middle East are looking at expansion in revenue growth in the coming year, indicating a change from the sombre...
19 tags
Harnessing Workforce Potential
Harnessing Workforce Potential from Hay Group India
24 tags
Something New under the Sun
In an uncertain and uneven global business environment, everyone agrees that companies must innovate to survive. The Best Companies for Leadership follow four business practices that support meaningful innovation and drive market leadership. Leading companies have recognized that meaningful innovation requires a long-term commitment to a disciplined approach. They have focused their efforts on...
10 tags
23 tags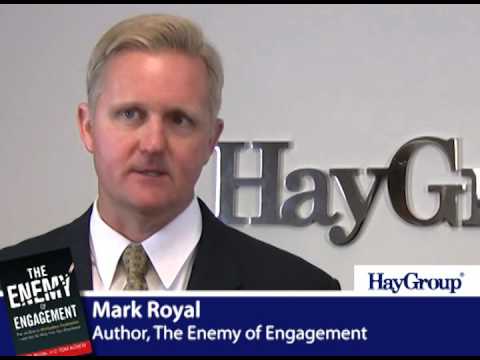 17 tags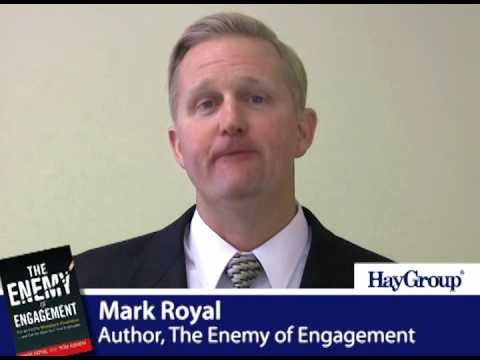 16 tags
How prevalent is workplace frustration?
12 tags
What does Enablement really mean?
20 tags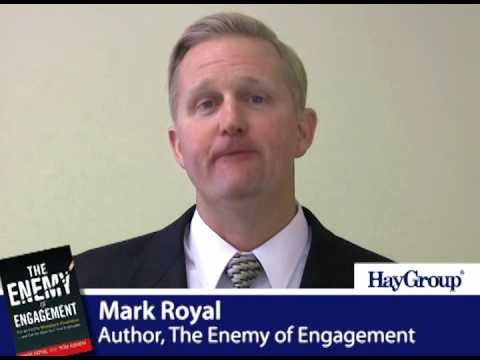 7 tags
Restructuring for success
Rohnel de Rozario India Inc. has got so used to dealing with uncertainty in the business environment – that we forget how recent some of these changes have been. Globalization has altered competitive landscapes across markets, restructured supply chains across industries, and redefined skill sets required of leaders to succeed. Despite these challenges, many companies are opting...